http://stores.ebay.com.au/stewies-brake-n-clutch?_trksid=p4340.l2563
BENDIX.

Ultimate-Suitable for high performance and light track. Working temp
of 5500c.
4WD-Designed for off road and town driving.Working temp of 3800c.
Heavy Duty-Multi purpose brake pad for couriers,towing & heavy
duty applications. Working temp of 4500c.
General-CT-For your average driver around town.
FERODO.
Formula-For performance road and light track work.
Working temp of 6500c.
Excell-for courier & towing and around town drivers.
Working temp of 5500c.

LUCAS.

Suitable-For around town & heavy duty applications.
BRAKE SHOES.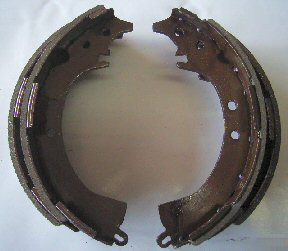 We carry an extensive range of brake shoes to suit most cars & trucks.We also reline race
shoes with all different sizes available with 8,9,10,11 and 12 inch,Drum Diamiters.
MACHINING SERVICES.
We machine all types of Discs & Drums for trucks and cars on our premises. We also grind
Flyweels for trucks & cars.